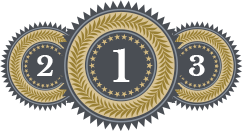 We fight to protect your legal rights under the law
Whether you are buying a home, starting a business, or seeking compensation from an injury, you want an attorney you can trust.  Attorney Kessler is a Danville native with strong ties to the community.
Attorney Raymond W. Kessler is proud to serve the entire community.
Our clients include injured workers and accident victims, those in need of criminal defense, small business owners, municipal boards and more.
We base our reputation on integrity, service, and results.
Peronalized, One-On-One Service
When you need an attorney it's important to receive the attention you deserve to work through your case.  Raymond W. Kessler prides himself on providing clients with personalized, professional and dedicated service.
Each case and client is treated with the attention and dignity that it deserves.  If you find yourself in need of legal advice contact us, You'll be glad you did.
OUR PRACTICE AREAS
Family Law
Divorce, Custody, Child Support, Spousal Support, PFA.

Criminal Law
Traffic Violations, Assault, DUI, Disorderly Conduct, Expungements.
Personal Injury
Auto Accidents, Work Accidents, Injury Cases.

Business Law
Business Formation, Franchising, Small Business, Corporate.